The Dizzy Gillespie Discography: Live at Carnegie Hall, Sept 29, 1947

The purpose of this mini-discography is to sum up the performances by Gillespie and his bands on this special evening.
The woven in quotations are from Dizzy Gillespie's autobiography to BE, or not...to BOP.
---
One step back Back to discographies Right-click on an image and choose Save As…for high-resolution large image.
---
ARTISTRY 110
Cool Breeze [5:12]
Relaxin' At Camarillo [2:30]
One Bass Hit [5:05]
Nearness [3:55]
Salt Peanuts [6:15]
Afro-Cuban Drum Suite [7:05] (Cubano Be-Cubano Bop)
Hot House [4:57]
Toccata For Trumpet [3:15]
Oop-Pop-A-Da [7:23]
Things To Come [2:34]
Dizzy Gillespie, trumpet, vocal (5,9) and leader
Dave Burns, Elmon Wright, Ray Orr, Matthew McKay, trumpet
Bill Shepherd, Taswell Baird, trombone
Howard Johnson, John Brown, alto sax
James Moody, Joe Gayles, tenor sax
Cecil Payne, baritone sax
John Lewis, piano
Milt Jackson, vibes
Al McKibbon, bass
Joe Harris, drums
Chano Pozo, conga
Lorenzo Salan, bongos
Kenny Hagood, vocal (9)

This was the first performance of Chano Pozo with the Dizzy Gillespie orchestra
and also the first performance of Cubano Be-Cubano Bop. Chano Pozo was killed
in December, 1948, shortly before his 34th birthday.

Yesterdays, a ballad for Milt Jackson, was also performed by the orchestra, but
could not be included due to a faulty microphone pick-up which left the vibes totally
inaudible. (According to the record liner notes.)
An audible version of Yesterdays and Milt Jackson can be heard on Oberon 5100 with
the 1951 Gillespie-Coltrane combo and another on The First Q on Savoy, also from 1951.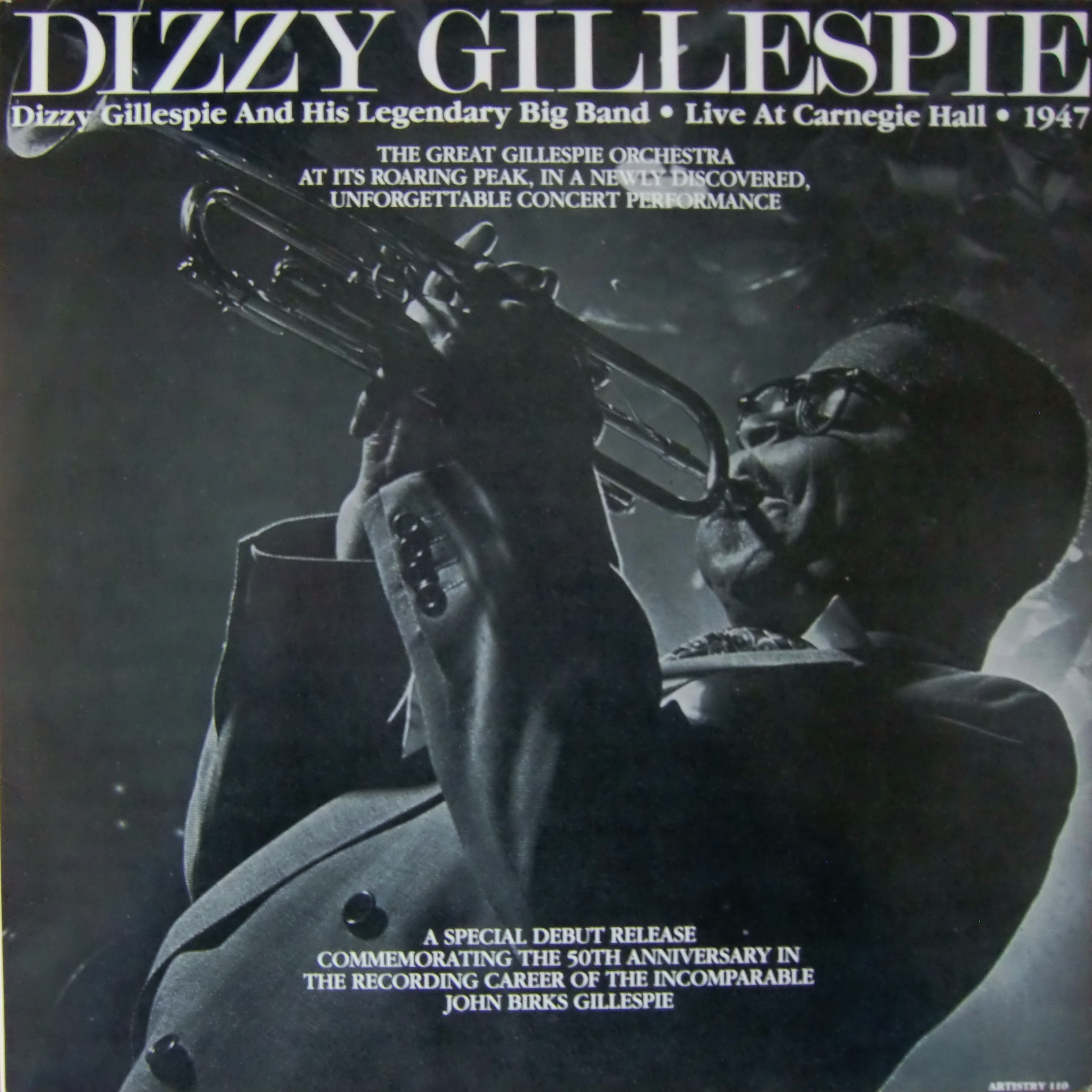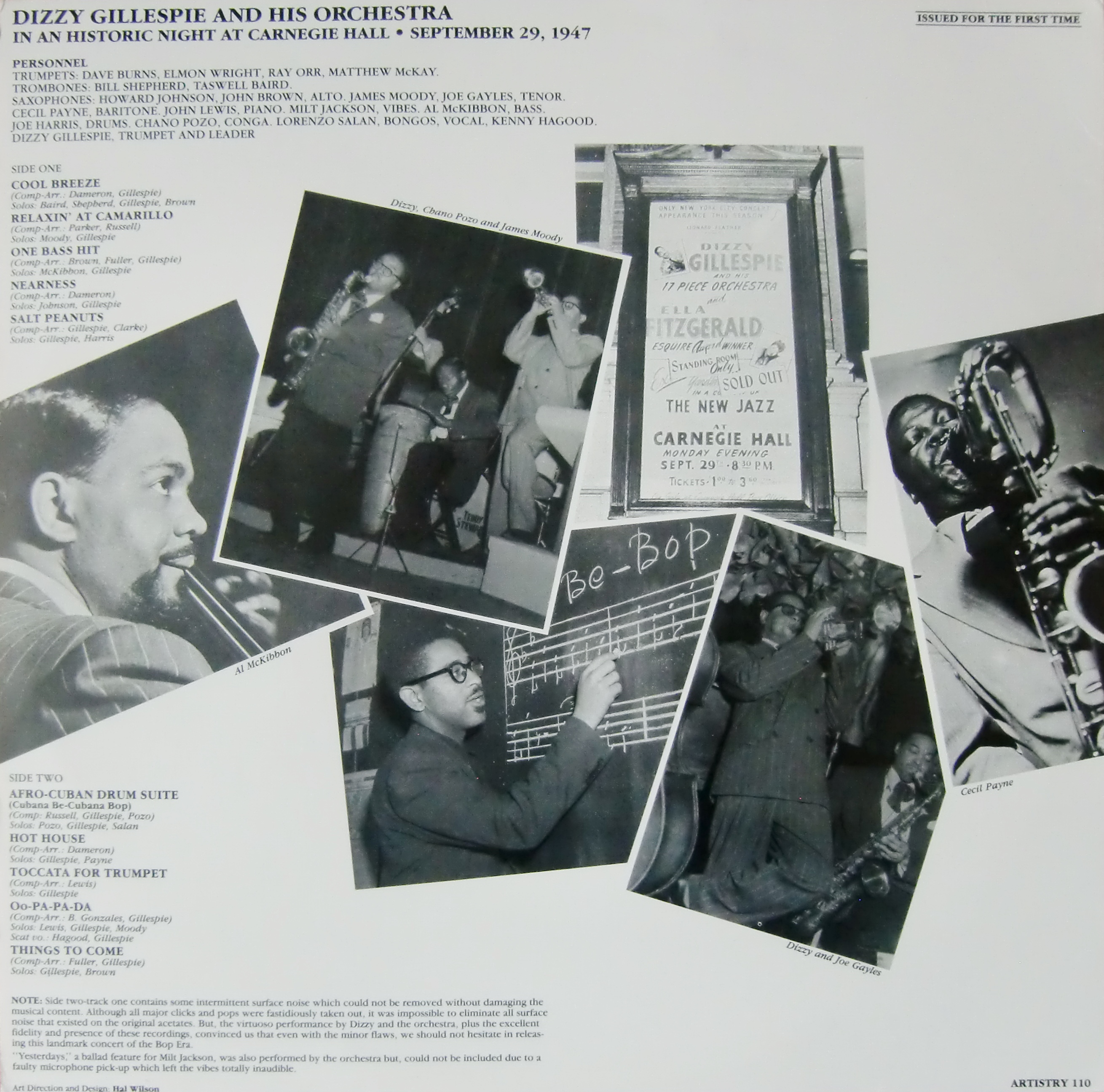 ---
NATURAL ORGANIC 7000
Side One
Night In Tunisia [5:30]
Dizzy Atmosphere [4:15]
Groovin' High [5:15]
Confirmation [5:55]
Koko [4:20]
Dizzy Gillespie, trumpet
Charlie Parker, alto sax
John Lewis, piano
Al McKibbon, bass
Joe Harris, drums

This set is frequently reissued, starting from the first 78's on Black Deuce, like on EMUS ES-12017, side 1, which includes
A Night In Tunisia in 2 parts, Confirmation (abbreviated after Parker's solo, equal to part one), Groovin' High also in 2 parts
as a consequence of the limited space of the 78's. Liner notes on EMUS ES-12017 by Stanley Dance.

At that concert, Charlie Parker did something. People try to create some dissension between Charlie Parker and me.
They don't know how warm a relationship we had. On the stage, after one of the numbers, Charlie Parker just walked out
on the stage with one rose, one long rose -he'd probably spent his last quarter to buy it- and gave it to me. And he kissed
me -on the mouth- and then walked off. I get a warm feeling every time I think about Charlie Parker.
Dizzy's words, quoted from to BE, or not...to BOP.

Side Two
Almost Like Being In Love [2:00]
Stairway To The Stars [4:25]
Lover Man [4:30]
Flyin' Home [2:30]
Lady Be Good [4:00]
How High The Moon [4:30]
Same personnel as on ARTISTRY 110. Omit Hagood. Add Ella Fitzgerald, vocal.




I got to Carnegie Hall on September 29, 1947. Billy Shaw at that time was with the Gale Agency and he said,
'We should have a concert with you and Ella Fitzgerald at Carnegie Hall.' At that time they'd put packages together,
and they'd always put us together with Ella. I said, 'OK, let's go'. It sold out. It was beautiful.
Dizzy's words, quoted from to BE, or not...to BOP.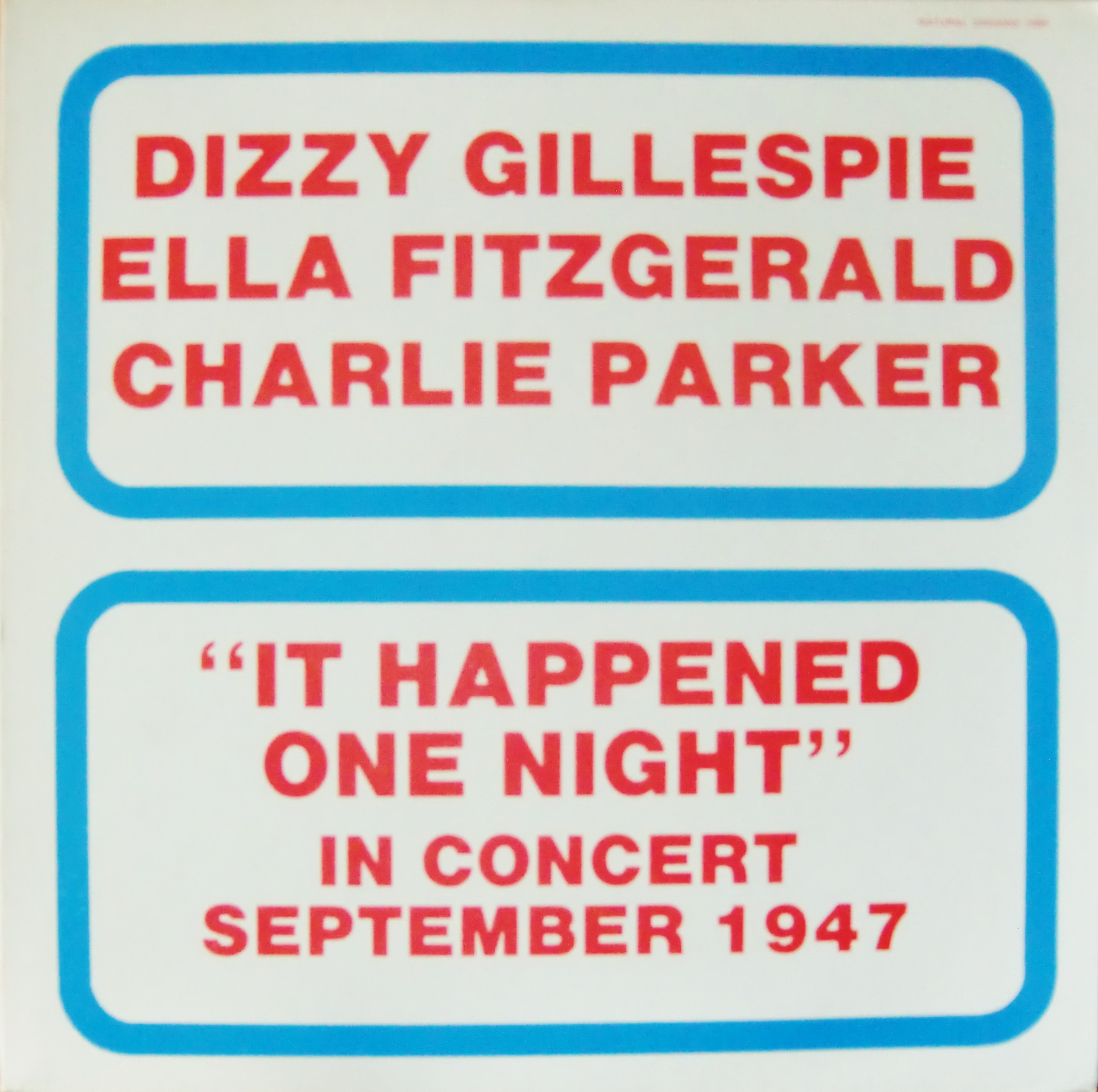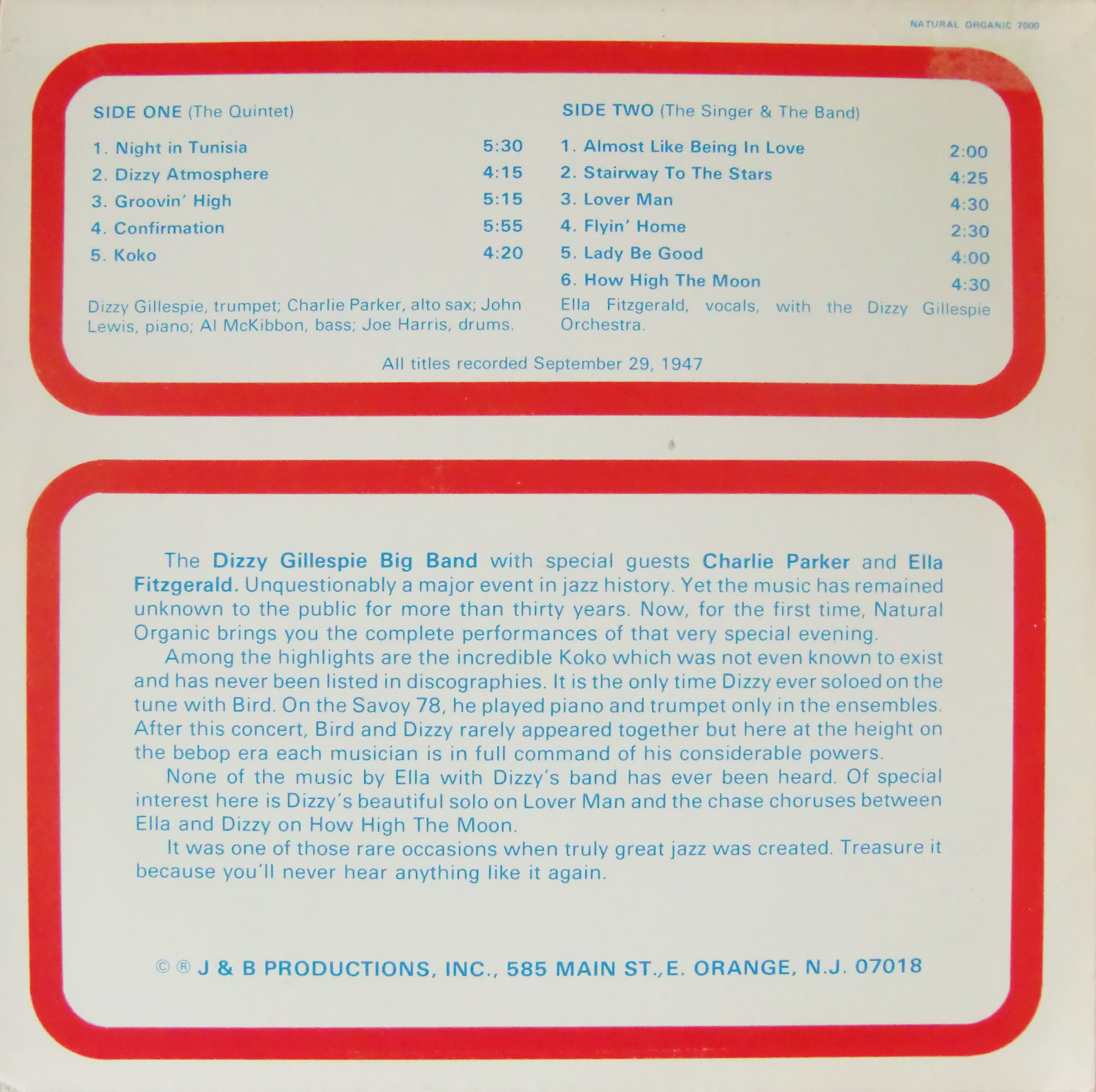 Broadcast recording from Carnegie Hall 1947. Photo of Bird and Diz in Carnegie Hall at the 1947 occasion.
Label: Sonet SXP 2851. Original Swedish 45
rpm 7" album. This EP (with its unique cover)
is the very first issue ever. Photo from birkajazz.
---
Back to top of page One step back Back to discographies